For over 100 years, S&C has specialized in engineering power systems solutions around the world. Through this specialization, we've developed the expertise to engineer solutions that help our customers provide safe, reliable, and efficient power. Our services are customized to meet each customer's technical requirements and budget, while maintaining S&C's reputation for thoroughness and quality.
S&C has furnished hundreds of electrical and physical design packages in a wide range of complexity and voltage classes. Based on the excellence of our performance, customers around the world continue to trust S&C with their project engineering work year after year.
S&C's engineers are known for providing practical, cost-effective solutions that exceed customers' expectations.
Concept Design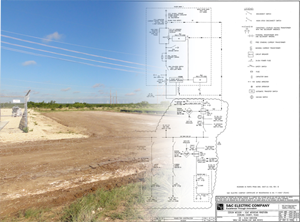 S&C engineers are committed to making your vision a reality. They understand that during the early stages of a project, requirements may be defined only in a general sense and that there may be a variety of ways to fulfill those requirements.
Once your optimum solution is identified, they will work with you throughout the approval process, including your submissions to management, the local zoning board, and others, so that detailed physical and electrical design work can proceed on schedule.
Involving S&C in the planning phase of a project has proven to reduce costly changes and rework during construction.
Physical Design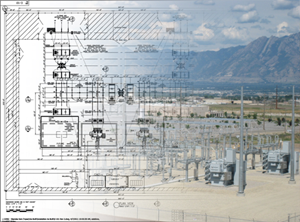 Once project requirements are established, S&C will work with you on the physical design, including:
General Arrangements for Switchyards and Substations
Site Work – Grading and Drainage Design
Structures and Foundation Design
Control House Layouts
Grounding System Design
Oil Containment Design
Conduit/Cable Schedules
Bill of Materials
All physical design drawings undergo S&C's stringent quality review process to ensure technical accuracy and full compliance with your project requirements.
The result is a total design package that clearly and accurately defines the construction work required for your project.
Protection and Control Design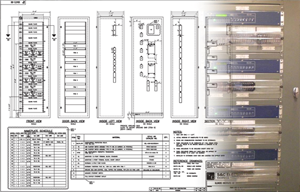 S&C's expertise in protection and control design ensures that the equipment on your system is properly protected and coordinated.
Specializing in electric power switching and protection solutions, S&C is uniquely qualified to provide protection and control designs for your projects. The process begins with development of a preliminary single-line diagram, indicating the bus arrangement of major equipment. The final protection and control design for the substation is presented on a relay and instrumentation single-line diagram that reflects your protection and control philosophy as well as the recommendations of IEEE Standards Collection C37.
S&C will also produce connection drawings that are used to create the bill of materials and bill of wire for the project.
Construction Support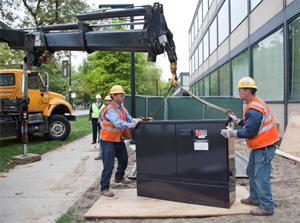 S&C's involvement in a project can go beyond the issuance of the final design package. We have the skill and expertise to support the construction process by providing bid packages, guidance at pre-construction meetings and during construction, as well as field observation of construction activities. S&C will also create "as-built" drawings to document the project as actually constructed.
S&C is a committed partner. Our resources, personnel, and expertise are available to you throughout the project lifecycle.
Relay Programming and Settings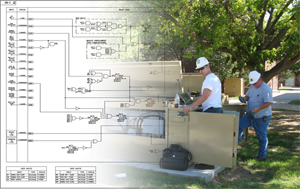 Sophisticated relay logic minimizes interconnection wiring, making for more reliable systems, and allows for future expansion and changes at minimal cost. With our expertise in the protection of transmission lines, feeders, transformers, and capacitor banks, along with complex control systems, S&C is well qualified to develop the control logic for, and program, relays for a wide variety of applications. We are familiar with the relays from all major manufacturers.
Our proven expertise in relay programming also permits us to offer specialized high-reliability solutions for your distribution system, including our unique High-Speed Fault Clearing Systems, featuring specially configured Vista Underground Distribution Switchgear.
SCADA Integration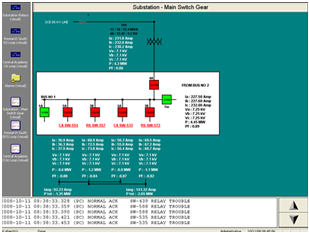 Collecting information from your power system and relaying it back to your operations center is critical. S&C has the in-house capability to provide full SCADA integration services for projects. Our experts can support S&C projects from conceptual design and programming through final commissioning.
We specialize in providing monitoring and controls on a serial or Ethernet-based network using DNP3.0, MODBUS, and SEL protocols. Our value comes from helping customers set up their substation RTUs to send values and accept control from multiple "masters," including the substation owner, generator manufacturer, renewable resource supplier, utility, ISO, and control center HMI.
These skills are specifically relevant to the project types we work on and help support S&C's ability to provide a complete engineering package and deliver a project on an EPC (Engineer, Procure, Construct) basis.